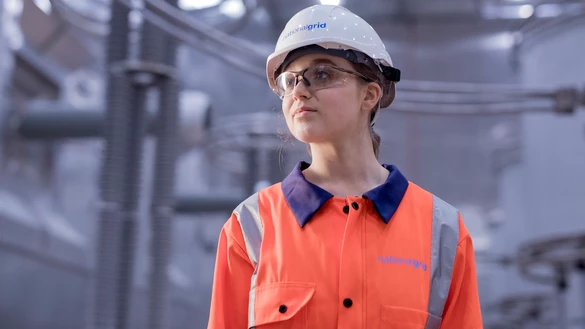 Shining a spotlight on our people
Our people are the heartbeat of our company and reason we keep delivering exceptional performance.
We're passionate, determined, hard-working experts who are committed to each other. We have different skills, varied backgrounds, and individual ambitions yet united by a common set of goals – to Enable, Deliver, Grow and Empower our people, our customers and our business.
We want our people to get the most out of their work and home life, and bring their whole selves to work – that's when we're at our best!
Our strong employee culture is our unifying force, centred around the principles of trust and collaboration and recognising that we are all unique and bring valued perspectives.
Some of the strategies we've embedded to unlock and act upon our employee's voices, through our employee led forums are:
Enabling an integrated approach: Deploying a range of ways to gather our people's feedback, making sure that they are developed and integrated with one-another. This ensure that approaches do not clash, duplicate or leave gaps, contributing towards a streamlined, comprehensive overall perspective.
Understanding and recognising the broad experience of our people: Creating a clear understanding of the varied aspects that our people experience and the ability to draw out key insights that can be effectively shared and acted upon.
Crafting an approach that is aligned to, and helps us to deliver, our business goals: The intentional development, with clear direction and pace, to help Metering achieve the strategy and goals of our people, customers and business.  
Through these strategies, our business has excelled, not least across our people metrics, which exceed both utilities and high-performing norms:
Engagement: +15

Wellbeing: +17

Direction and decision making: +14

Employee Net Promoter Score (eNPS): +61 (versus Global Average +14)
So, whether it be through our Employee Resource Groups, Employee Surveys, Team Health checks and many other employee engagement approaches, we will:
Empower our people to lead with the heart, stay connected and drive positive change.

Grow and learn together, inspiring and challenging one another to succeed.

Continue to enable our people's voices and make them count!