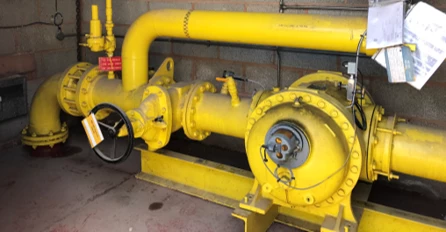 Preparing critical sites ready for the upcoming Commonwealth games
In preparation for the Commonwealth Games taking place in the Summer of 2022, National Grid Metering's operations division kicked off a review of installations supplying major locations associated with the games.
The aim of the project is to ensure a reliable operation of metering installations at a period of increased use, when the eyes of the sports world are turned onto the games.
A team of engineers visited and audited 12 installations supplying gas to the venues, including a major university, key conference centres and arenas, major hotels in the area, train stations, and an airport.
The importance of a reliable operation is not only around the meter assets, but also the pressure reduction system, which includes slam shuts, pressure regulators, relief valves and pipework.
The overall outcome of the surveys confirmed a good state of the assets.
The site visits sparked proactive engagement and conversations with customers to understand their long-term plans with regards to gas use. As a result of these conversations, one installation will be replaced, relocated and updated in line with the customer's requirements to ensure the Commonwealth Games have security of supply.