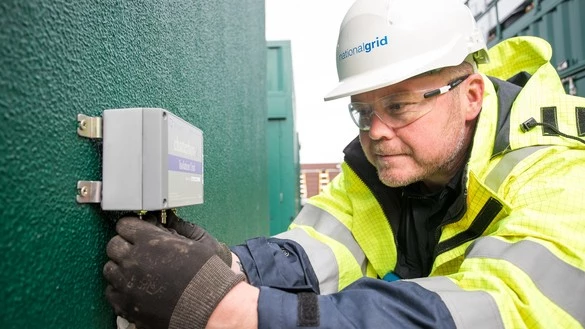 Helping a local company after devastating fire
National Grid Metering received an urgent request from a local business after a devastating fire in their factory had stopped work. The factory had been assisting the NHS in the fight against COVID-19, but the fire left damage on a large section of the factory, including the gas pipework, meter installation, electrics and roof.
Recently mobilised service partner Network Plus and teams from National Grid Metering immediately started working together to get this asset back to providing safe, reliable and efficient energy. Within one week, the installation was then surveyed, rebuilt and tested by pulling on resources from across the country and communicating with one another all whilst following government distancing restrictions. 
The quick turnaround on this job and the fantastic teamwork from both parties, went above and beyond the customer's expectations with the owner, ringing to thank the teams for 'getting them back on their feet'.  
Phil Burbridge, Senior Integrity Engineer from National Grid Metering, said: "Without the cooperation, knowledge and ability from ourselves and our service partner Network Plus this job would not have been a success. I'm proud to be part of a team where we continuously work together and deliver critical work for our customers. Special thank you to our teams in National Grid Metering and Roy Marsh, and the team from Network Plus, for prioritising the job and going above and beyond."