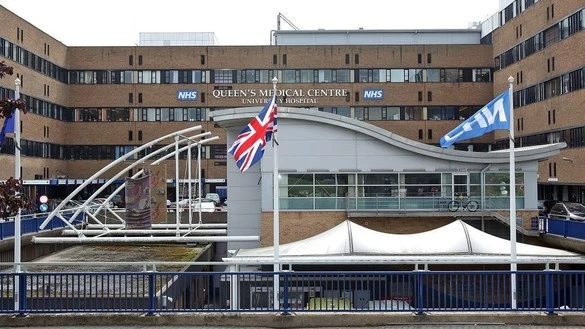 Going above and beyond to keep gas flowing for Nottingham Hospital
National Grid Metering's Asset Integrity Engineer Steve Knight works with service partner to keep the gas flowing for the hospital.
Following the completion of remedial works on an intermediate pressure metering installation at the hospital, it was flagged to Steve that the hospital had a severe issue and ran the risk of losing its water, heating and hot water.
Even though this issue was not under the scope of National Grid Metering, Steve couldn't leave the hospital knowing they were in potential difficulty.
He immediately rang his team to run through options and approached a service partner to see if they could attend the site.
The team arrived within two hours of the call, re-established the supply and ensured the hospital was back up and running safely.
Being a responsible business is about National Grid Metering delivering energy for customers and communities – no matter when or where.
The Head of Estates at the Hospital praised the team: "I would just like to take this opportunity to thank you and your team for the support you have provided the trust today.
"The loss of gas to the boilers did impact momentarily and, although we have an alternative oil supply to the boilers, the site was at real risk of losing steam, which provides all our hot water, heating and decontamination.
"I had already escalated the situation to our senior team and I have subsequently made the team aware of all your efforts to restore gas today.
"It was a pleasure to speak with you today and am glad we were all able to come up with a workable solution."