Metering is officially Certified™ by Great Place to Work®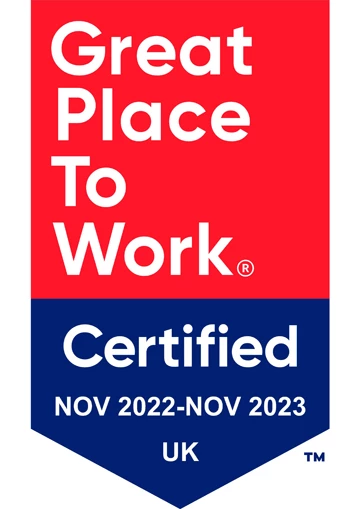 Metering scored 95% across the business as a great place to work and 90% across the whole of the survey as a whole.
Great Place to Work is a global research, recognition and management consultancy, with expertise on workplace transformation. It has a presence in sixty countries worldwide, to measure trust and engagement globally.
Great Place to Work has the largest pool of employee data in its industry. Their 'UK Best Workplaces' recognition is provided through national publications in its media partners, the Guardian and the Sunday Telegraph. They use Elle Magazine for Best Workplaces for Women, Psychologies Magazine for UK's Best Workplaces in Wellbeing and T3 Magazine for UK's Best in Tech.
 
Metering has now been recognised as the 33rd best place in the UK to work for Wellbeing.